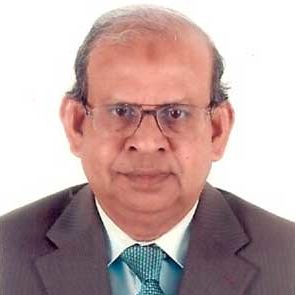 Prof. Engr. Abdul Wadud
Professor
MEngg (Thailand)
BSc Engg (BUET)
Room: 515; | Ext: 544
Email: awadud@iubat.edu
Professor Abdul Wadud is faculty of the Department of Mechanical Engineering under College of Engineering and Technology, IUBAT-International University of Business Agriculture and Technology.
Professor Wadud possesses brilliant academic records obtaining Master of Engineering from Asian Institute of Technology under Royal Thai Govt. Full Scholarship. He is a graduate in Mechanical Engineering from BUET .and secured 13th position scoring 70% marks. He secured 7th position in the combined merit list of SSC Examinations and 2nd position in the Science group of HSC Examinations.
His areas of interest are in energy-related subjects like Refrigeration and Air Conditioning, Power Plant engineering, renewable energy, energy management He served as a professional. Engineer over thirty years in BCIC and Petrobangla in various capacities from the level of Assistant Engineer to the level of Managing Director in various enterprises under the Corporations.. He served as National Consultant of UNIDO and Asian development Bank. He has undergone foreign Training in various fields including feasibility study, industrial planning, pulp and paper technology, cement technology, chemical industries, clean energy, gas condensate processing, LPG Plant etc. He traveled Canada, UK, Italy, China, Philippines, Thailand, Malaysia, Hongkong, Srilanka, India and Pakistan.
He has a host of publications in areas like industrial planning, feasibility studies, energy which were published in National dailies and noted magazines. He presented papers home and abroad.
He is a radio artist in Tagore song and took part in Radio programs in Dhaka, Sylhet and Khulna Betar.