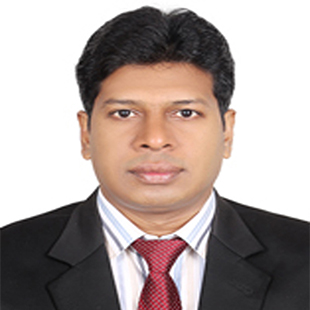 Dr.Md.Rakibuzzaman
Assistant Professor
PhD (Korea)
M.Sc.(Korea), B.Sc. (RUET)
Room #511 | Ext#226
E-mail: rakibuzzaman@iubat.edu
Dr. Md Rakibuzzaman is an Assistant Professor in the Department of Mechanical Engineering at the IUBAT – International University of Business Agriculture and Technology, Dhaka, Bangladesh. He earned his Ph.D. in Thermofluids and Energy from the Soongsil University, Republic of Korea in 2018 under the supervision of Professor Dr. -Ing. Sang-Ho Suh.
He has been awarded a global graduate scholarship from the Soongsil University for his Master of Engineering and Doctor of Philosophy (Ph.D.). In his early career, Dr. Rakibuzzaman worked as an invited professor at the Soongsil University, Seoul, Korea. He also worked as Research Engineer at the Future Technology Institute, Gyeonggi-Do, Korea. He possesses an extensive knowledge on comprehensive study conducted to shed light on performance characteristics, cavitation, erosion, and combined erosion of pumps and hydraulic turbines through experimentally and numerically. Besides that, he also engaged in the field of Bio-medical engineering with laboratory colleagues on coronary arteries and aorta.
He obtained his M.Eng.Sc. in Mechanical Engineering from the Soongsil University, Korea in 2015 and B.Sc. in Mechanical Engineering from the Rajshahi University of Engineering and Technology (RUET), Bangladesh in 2009. His research focuses on the cavitation and erosion effects on performances of radial flow pump and hydraulic turbine. His area of interest is Fluid Dynamics, Turbomachinery, Computational Fluid Dynamics, Multi-phase flow, Biomedical Engineering, Power plant engineering, etc.