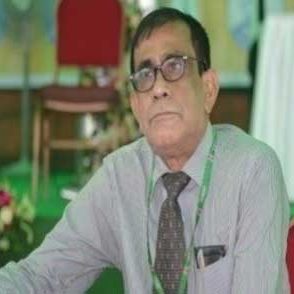 Prof Dr Engr. A Z A Saifullah
Professor
D Sc Eng (India), M Eng (Japan)
BEng (Pakistan)
Room # 316 | Ext # 321
Email: d_saifullah@iubat.edu
As a Faculty member, Prof. Dr. Engr. A.Z.A. Saifullah has been with the Department of Mechanical Engineering at IUBAT since August 1, 2006.
Academic Career: Prof Dr Engr A Z A Saifullah obtained his Bachelor of Engineering (Mechanical) from Pakistan. His Master of Engineering Degree is from Japan under the prestigious Monbusho Scholarship. He had his Doctor of Science Degree from India. He was awarded United States Equivalency Degree of Doctor of Science in Engineering (postdoctorate) by California University FCE, Los Angeles, USA. He is the Chair of the Publication Reward System Committee (PRSC) at IUBAT and a Member of the post-graduate Committee.
Research Interest: Energy Science: Thermo fluids: Heat Transfer – Solar Thermal Engineering – HVAC – Refrigeration – Municipal Solid Waste Management – Renewable Energy from Biomass.
He is a PhD Examiner and Supervisor.
Publications: He has twenty one research papers published in different international journals..
Honours, Awards and Recognition: Recognized as Featured Member by Biltmore WHO's WHO, USA for being qualified as an Individual for inclusion in the 2010 Edition of the Biltmore WHO's WHO Registry of Executives and Professionals; Recently selected as a potential candidate to represent his professional community in the 2013 Edition of Covington Who's Who's 100 Industry Professionals.
Membership of Professional Societies & else: Life FIEB, Life FIEI, Life MIEP, MNEA, Life FEAB; Chartered Engineer (India).