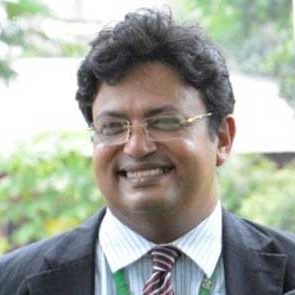 Arif Md. Shahed Iqubal
Assistant Professor
BSME (IUBAT)
MSc Cont'd (DUET)
Email: iqubal.shahed@iubat.edu
Room# 411, Ext# 490
In the year 1973 Arif Md. Shahed Iqubal was born in Pabna. Both of his parents were government officer so he travelled different district with his parents as well as read in different schools. He started his formal education in Kolokakoli Preparatory school Kushtia.
From class six to eight he read in Saint Joseph's High School, Khulna. He achieved both primary and Junior Scholarships. He passed S.S.C from Sundarban Boy's Public School and College (Now Khulna Public School and College) and H.S.C from Kushtia Government College in first division. He graduated from IUBAT-International University of Business Agriculture and Technology in Mechanical Engineering. He was awarded two times for academic excellence by the University. He has a six-month training on computer application from NIIT Dhaka.
Shahed Iqubal joined as a full-time faculty member in Mechanical Engineering Department of College of Engineering and Technology (CEAT), IUBAT-International University of Business Agriculture and Technology in the year 2009. Before joining here he was in Mak Steel Industries (A leading telecom tower manufacturing company in Bangladesh) as a coordinator. He has been teaching Educational Planning, Thermodynamics, Fluid Mechanics, Turbomachinery, Mechanical Engineering Drawing, Manufacturing Process, Project Evaluation, Planning and Management in IUBAT. His area of interest is Thermo-fluid and Energy. He has six publications in a different national and international journals.
He was a good player of football and cricket both. From 1989-1992 he played in Kushtia 2nd division football League and participated Inter Private University Cricket Tournament 2004 as a member of IUBAT Cricket Team. As a sportsman, he received many medals in his student life. He was also the sports manager of " IUBAT Gold" (One of the sports club of IUBAT).