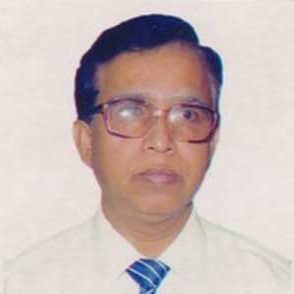 Engr Mafizul Huq
Senior Lecturer
Email: mafiz13@iubat.edu
Phone: +880 1726 909 675
Room: 708, Ext.: 539
Mr. Mafizul Huq did his B.Sc. in Engineering and M.Sc. in Engineering with the major Mechanical Engineering from BUET. His thesis research in M.Sc. in Mechanical Engineering was "Study of Heat Transfer Performance of a tube having Internal Fins". He has taken practical classes on Solid Mechanics, Fuel and Heat Engine Lab in the Dept of Mechanical Engineering in BUET from 1975 to 1977. He published research paper on "An Experimental Study of Heat Transfer in an Internally Finned Tube" in Proc. ASME Heat Transfer Division, Volume 2, ASME HTD-Vol.333, pp. 211-217, 1996, and another research paper on "Experimental Measurements of Heat Transfer in an Internally Finned Tube," International Communication in Heat and Mass Transfer, Vol.25, No. 5, pp. 619-630, 1998.
He completed Post Graduation Training and Courses: a) Group-training program in the field of cement industry organized by UNIDO in Turkey from October'90 to Nov'90, b) Training and Internal Consultancy in Ikle International Management Centre in UK organized by the Govt. of UK, from September1993 to November 1993, c) Short course on "Management of Technological Resources and Capabilities for Competitive Edge" by Institute of Appropriate Technology, BUET, Dhaka, in November 2000 , d) Training on "Public Procurement Management" by the Ministry of Planning in association with International Training Centre (Turin) of International Labour Organization in May 2007
He worked as Technical Consultant/Advisor to Akij Group, Anwar Group, Dubai-Bangladesh Cement, Sanowara Group, Jamuna Group etc and contributed in the development of industries in the country.
He designed and manufacture driving system of ID Fan of 120 m Rotary Kiln, Driving shaft of lime stone crusher, damper of Rotary Kiln, Synthesis Gas Cooler of Ammonia Plant of Polash Urea Fertilizer Factory, Truss for belt conveyor carrying clinker, rail track of bridge crane of clinker storage hall, accomplished design for checking design parameters of Sulphuric Acid Cooler of TSP Complex Ltd supplied by SAVIK USA.
He carried out some important maintenance works such as repair of Gear Box / Reducers (transmitting capacity 1.0 MW), repair of boilers and replacement of boiler tubes (capacity 50-100 ton/hour), repair of Process Air Blower (0.5 MW) of TSP Complex, repair of Process Gas Cooler of Polash Urea Fertilizer Factory Ltd (PUFFL), repair of support rollers and rings of lime kiln of North Bengal Paper Mill and KPM.