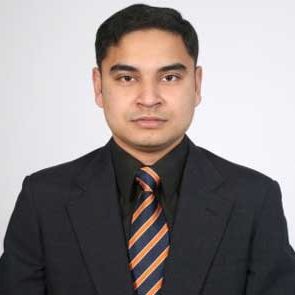 Drs. Muammer Din Arif
Senior Lecturer
Email: arif.muammer@iubat.edu
Phone: +88 01711663399
Room: 125, Ext: 472
Drs. Muammer Din Arif submitted his PhD thesis on Manufacturing Engineering in IIUM, Malaysia. Before his PhD, Muammer completed his M.Sc. in Mechanical Engineering from IUT (OIC). Previously, he completed his B.Sc. in Mechanical Engineering from Michigan Technological University (Michigan, USA).
Muammer has been working as a senior lecturer in IUBAT for about 2 years. Previously he gained experience teaching as a part-time faculty in Ahsanullah University of Science and Technology (AUST), Islamic University of Technology (IUT) and International Islamic University Malaysia (IIUM). He has published many peer reviewed journals and attended many national/international conferences.
He is active in research in his specific field as well as in renewable energy. In addition, he has more than 3 years of work experience in the corporate sector. He first worked as a technical support engineer for RRMSS (a subcontractor of Caterpillar) in USA. Subsequently, he worked as a lubrication engineer for Exxon Mobil, Bangladesh.
Muammer is married and has a daughter. His hobbies are playing tennis, reading novels and watching movies.